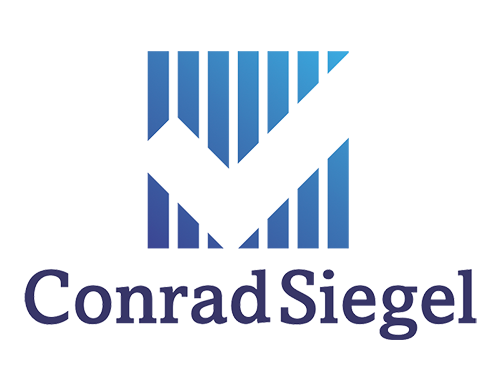 Conrad Siegel Actuaries is a consultant-owned CPA firm offering financial advisory and consulting services to clients in central Pennsylvania region. Approaching 60 years in business, the firm enjoys a healthy client roster 1,200 strong. To date, the business has prospered and maintained, and is a recognizable name in actuarial service business regionally. Approaching 60 years is where most businesses find they must "evolve or die" — that is, reinvent who they are and reengage a new generation of customer or face becoming irrelevant. Freefall helped the firm understand where they are today, and where they could go in the next 60 years by reinvigorating the brand to align with a new generation of clients and employees.
BRAND
Having an established name and reputation in their region for almost 60 years, updating the Conrad Siegel brand had to be a delicate, surgical process. We conducted a series of research courses to understand Conrad Siegel's clients and the company culture, their aspirations and vision for the company for the next half-century. What we discovered is there is immeasurable equity in the firm's name and reputation in the region. But we also uncovered more about the people of Conrad Siegel — mostly wicked-smart actuaries whose work is literally to predict the future and forecast complex financial situations — who tend to downplay just how exceptional they really are.
The brand's identity and mark was developed to pay homage to the firm's history; to feel both familiar and fresh. We sought also to communicate through the brand more of what the firm delivers and eventually created the mark drawn directly from seven distinct pillars of the company culture itself. Potent, precise, and meaningful.

Former Identity

New Identity
WEB
The Conrad Siegel web site is the centerpiece of the updated brand. While much of actuarial work can still be performed with calculator and paper, the world has moved to the web. The web is the forum in which businesses like Conrad Siegel compete for market share. The first place any prospective client starts to qualify a new suitor is online. Accordingly, Conrad Siegel's expression of their brand through their web site became a powerful tool to become more visibile, grow market share, and attract more bright people to the growing firm.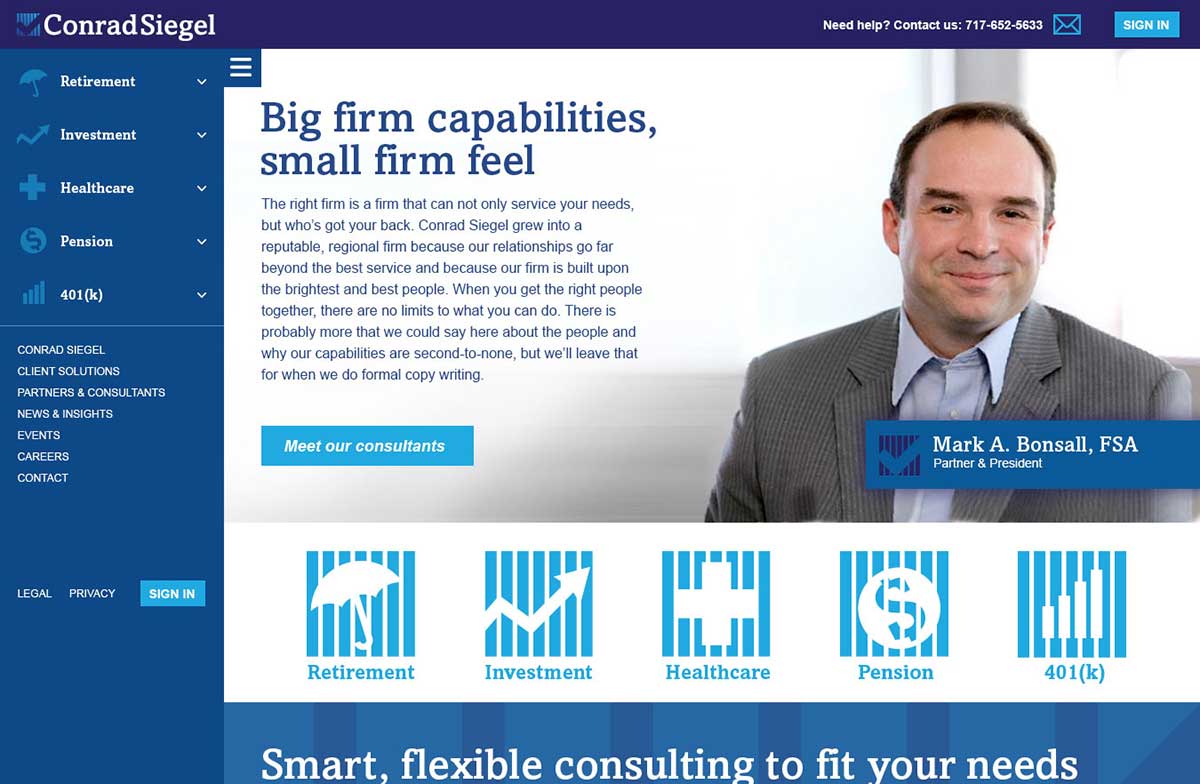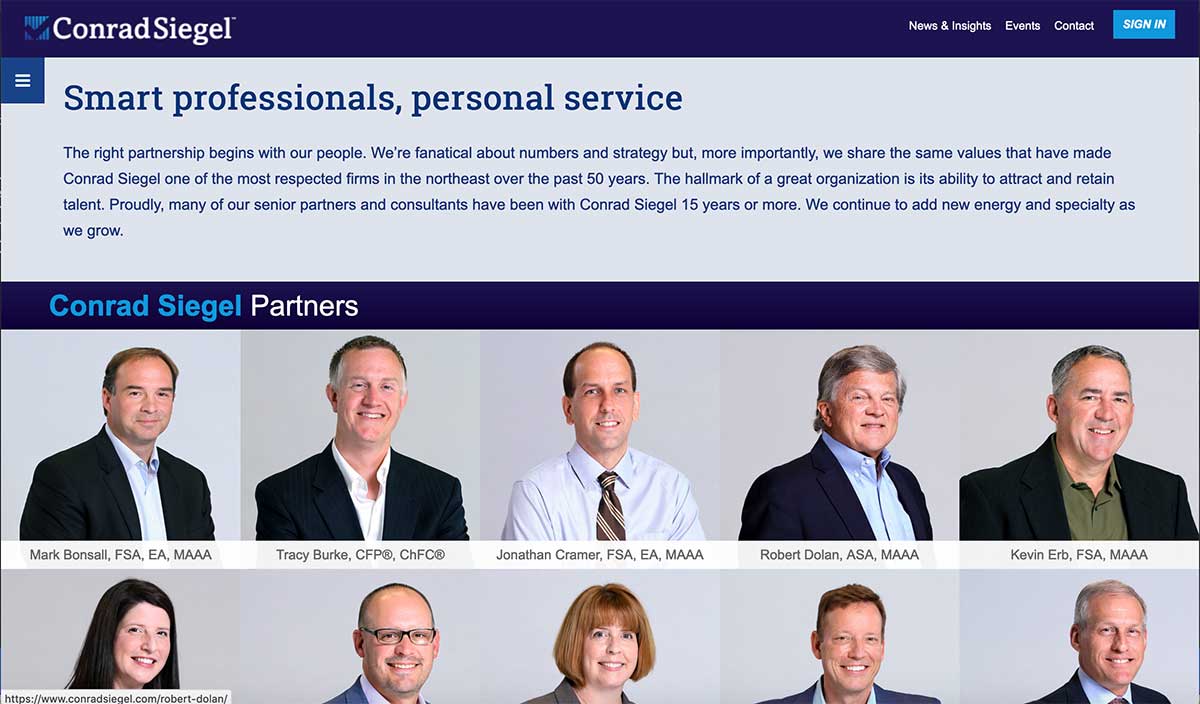 COLLATERAL
Conrad Siegel's rebrand was a ground-up reboot of anything the brand touches. We breathed new life into everything from stationery to signage, pens to paper. We also gave special attention to the branded pieces that wholly encompassed experience with the Conrad Siegel brand such as the seeming last bastion of human touch these days: the business card.