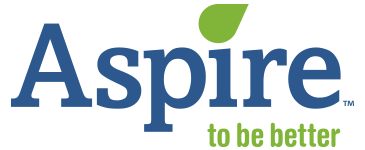 With a differing view on how health is managed, Aspire, a progressive family practice and urgent care center wanted to mix things up a bit. Aspire came to Freefall looking for a new way to get the message of who they are out to those looking for something different in health care. With a bit of research and a little creative development Freefall came back with something not so small – a brand overhaul that helps them compete with the big boys. Together, we developed a new brand message that better told the story of who they are, we developed a new logo along with a new tagline, we helped open a completely new office with different areas of health assistance and we helped get the message out so that people would better understand what Aspire stands for. What it came down to was a desire for everyone to aspire 'to be better.'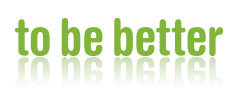 Being better is something everyone wants, for both themselves and those they love. It's what the doctors at Aspire want for everyone they see, it's the story they want to tell and it's what they help those they see to achieve. It may not be instant success but they'll get you there in the proper way. Whether it's losing a few pounds or getting yourself off of prescription medication through other medical means, being better is what they are all about. What better aspiration is there to have. Aspire to be better.


While redeveloping the Aspire brand, Aspire itself was opening a new location. This location's intention is to compliment the already existing location. With the existing location being geared toward family medicine and urgent care and the new location being geared to physical therapy and preventive care we felt they needed a differentiation. With this consideration we developed AspireCARE and AspireFIT – and when used independently we incorporated the "Aspire to be better" thought into their tagline usage guidelines.
Below is a glimpse into the ongoing work that Freefall has created for Aspire. In line with helping Aspire develop a brand voice that better tells the story of who they are and what their mission is Freefall has created the work to present this brand story and get it out into the public eye.
PRINT
It's about aspirations and setting realistic goals to get there. It's about doing it the healthy way and not the quick "easy" way. It's doing what's right for you. Whether your aspiration is being there to dance with your daughter at her wedding, keeping up the pace your kids set or simply dropping some extra weight, there's a way to do it. There's a way to be better. And Aspire will help you in turning these aspirations turn into reality.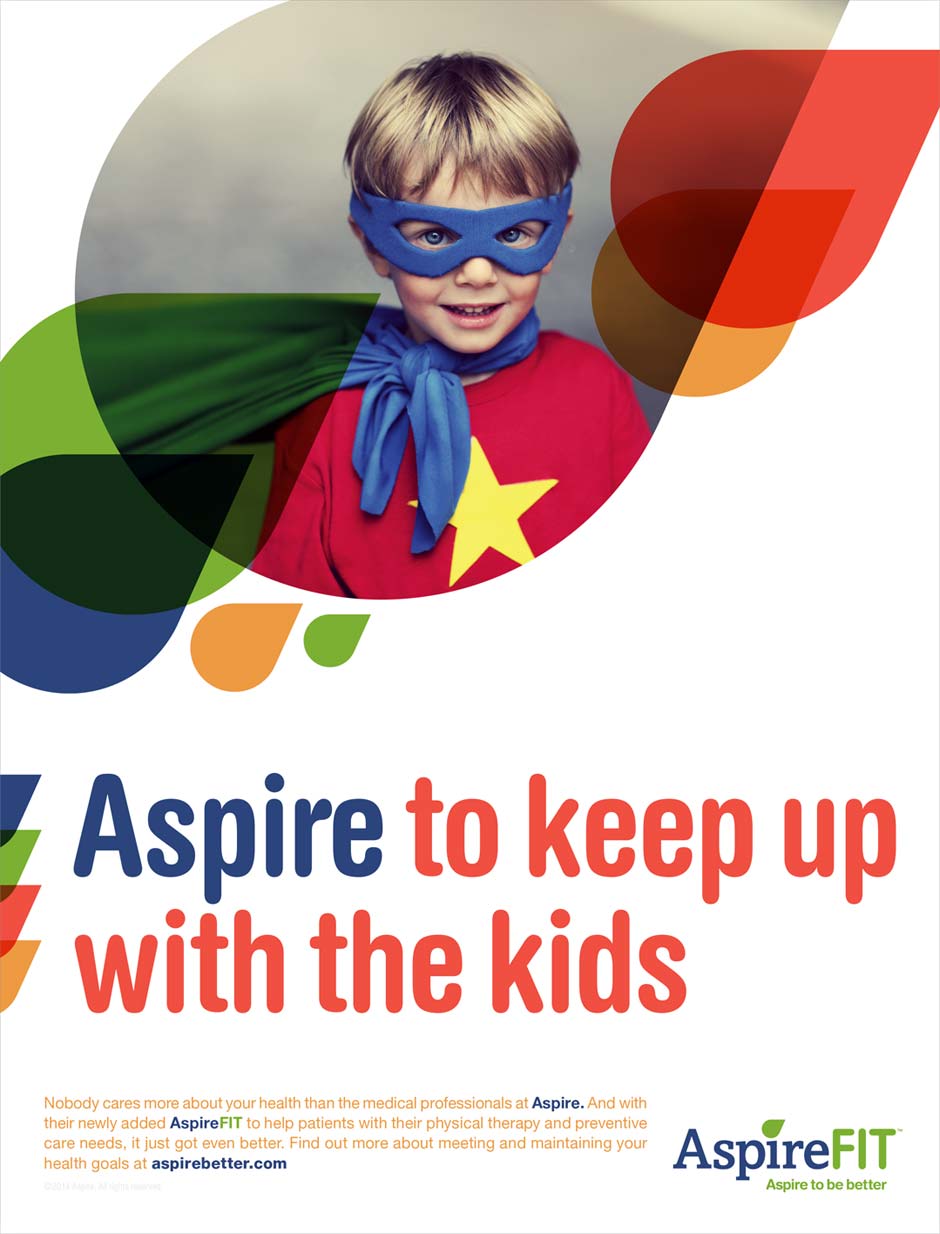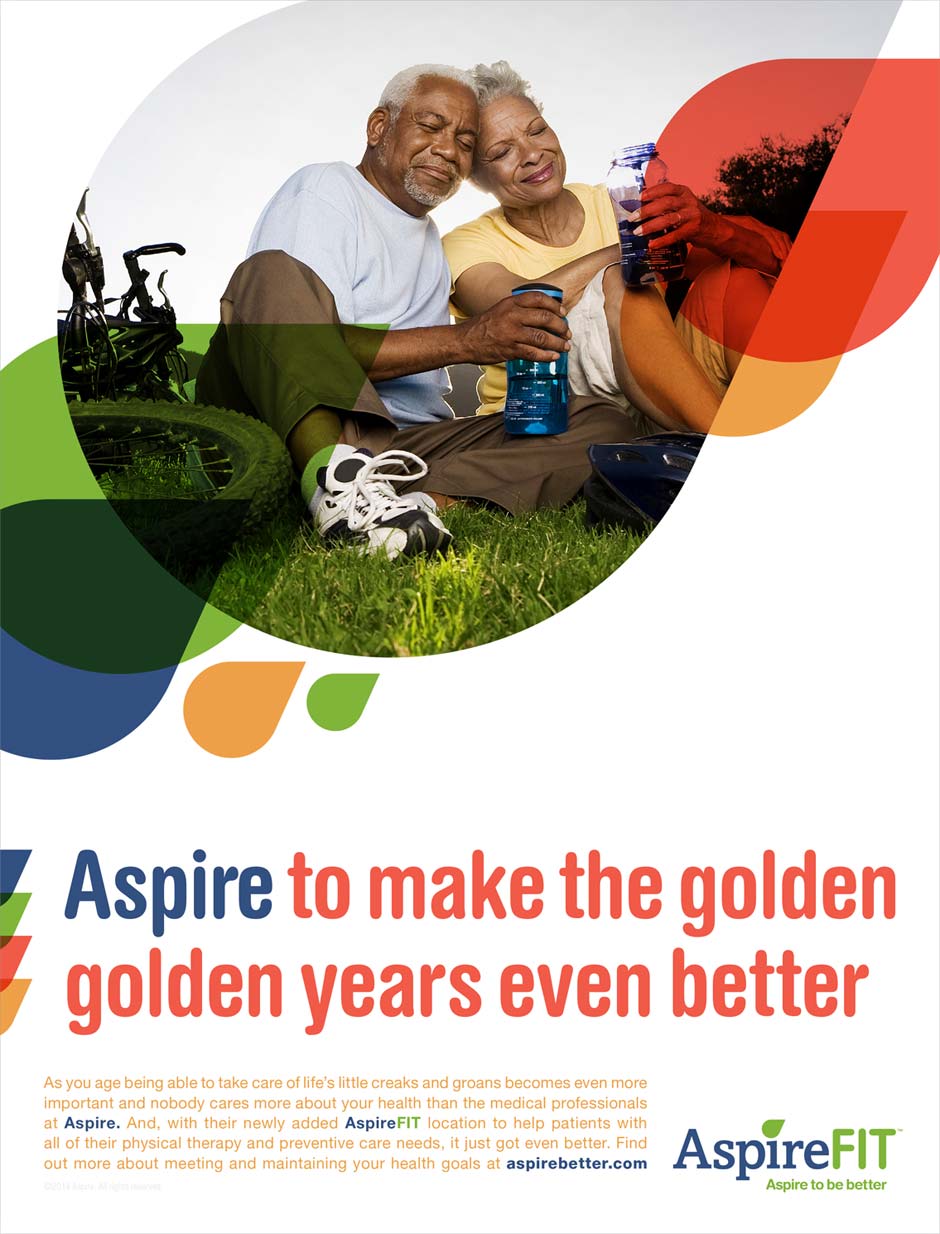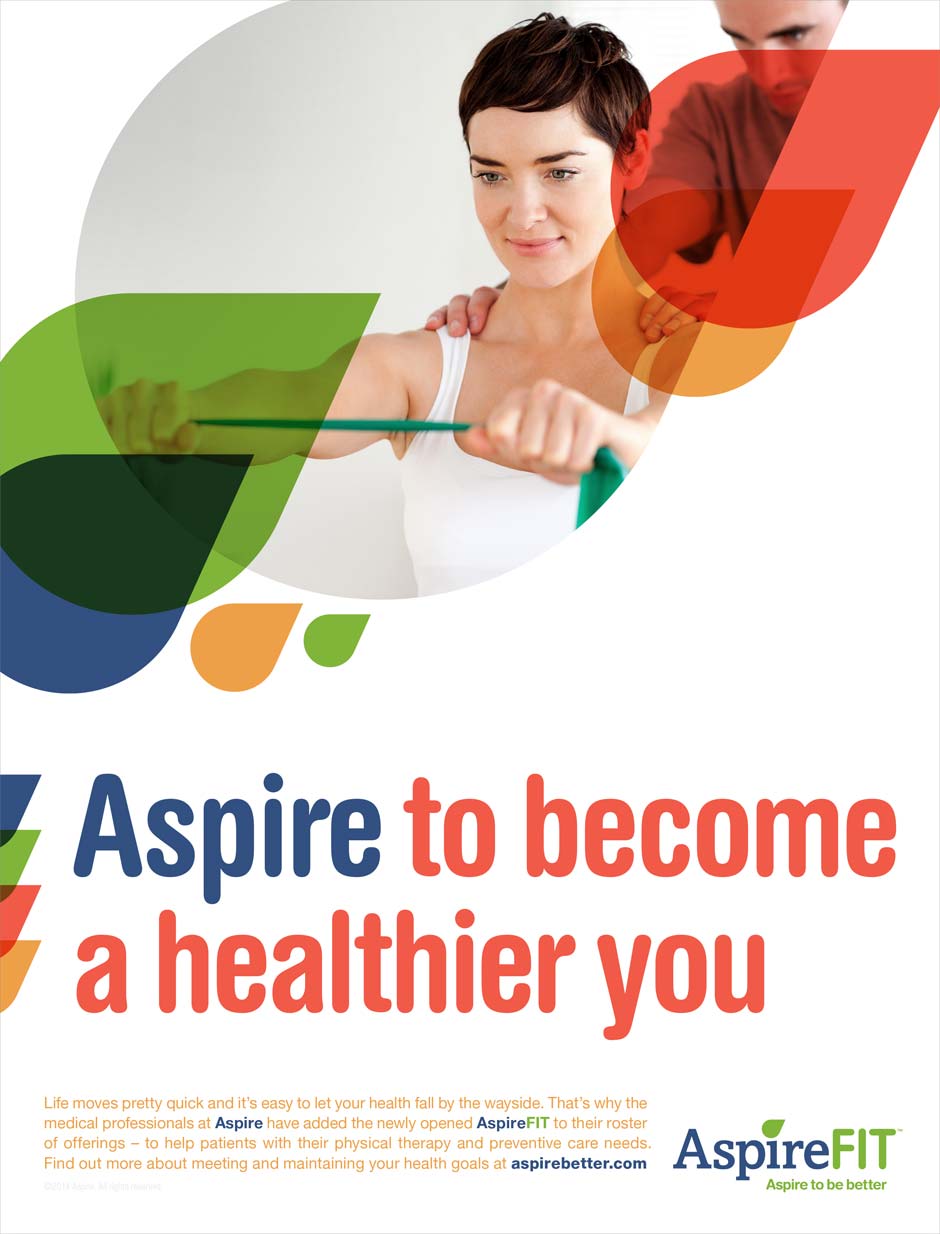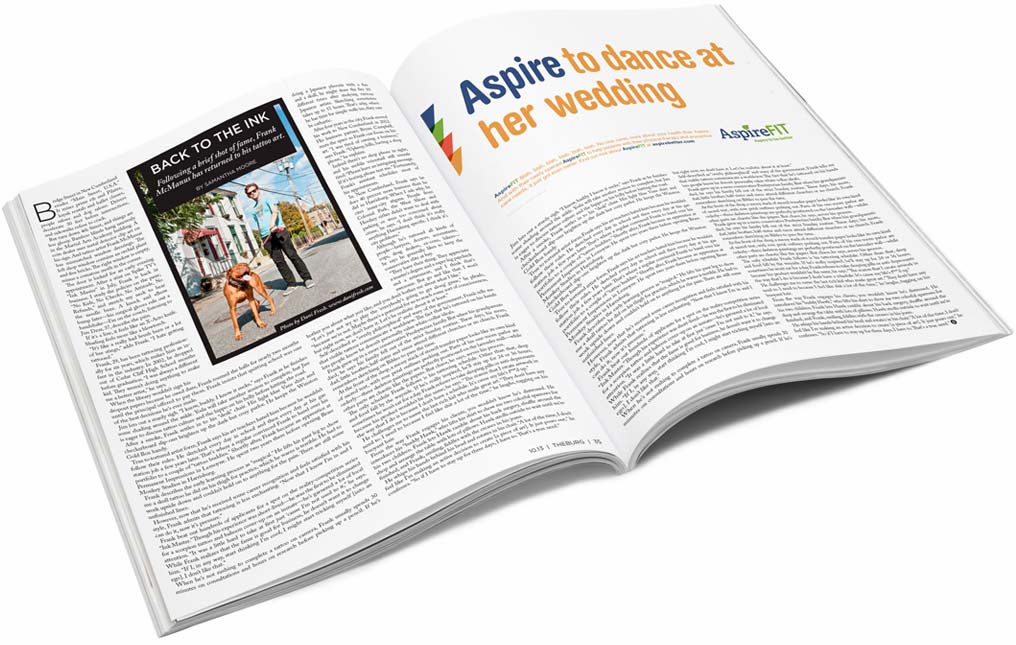 OUT OF HOME
With the short amount of time a passer-by has to look at outdoor messaging, Freefall created short health aspirations to make people think about the future of their own health. We tagged them with the AspireFIT logo to try and drive people to the new location. For web information we sent them to the newly created site.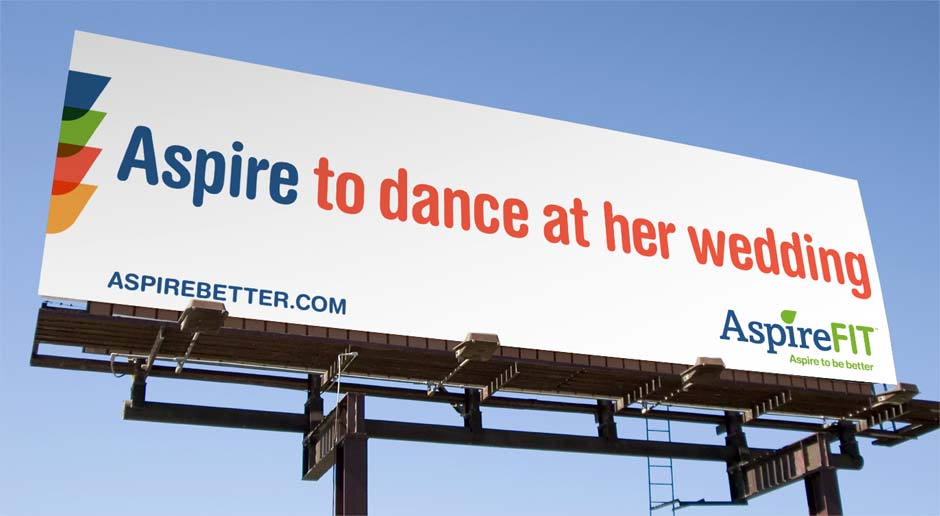 WEB
Along with the brand redevelopment Freefall was engaged to design and develop a new Aspire website. From web browser to mobile the site is fully responsive and it streamlines the methods through which future patients interface with the Aspire brand online. From easy one-touch appointment making to more in-depth information about the doctors and the Aspire philosophy, the site contains it all in one easy to use interface.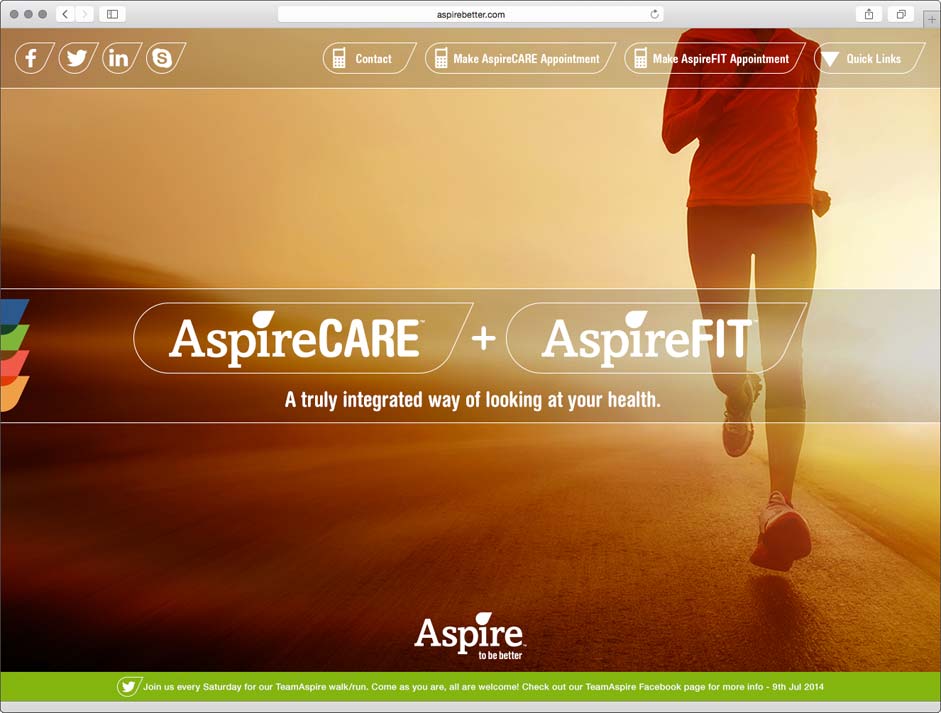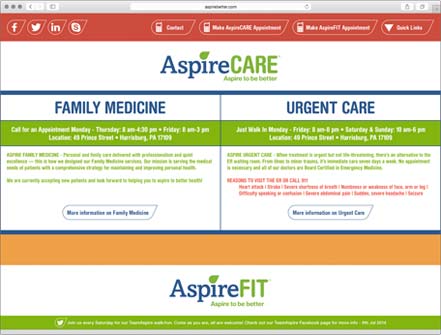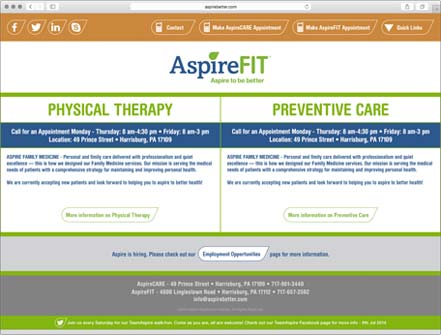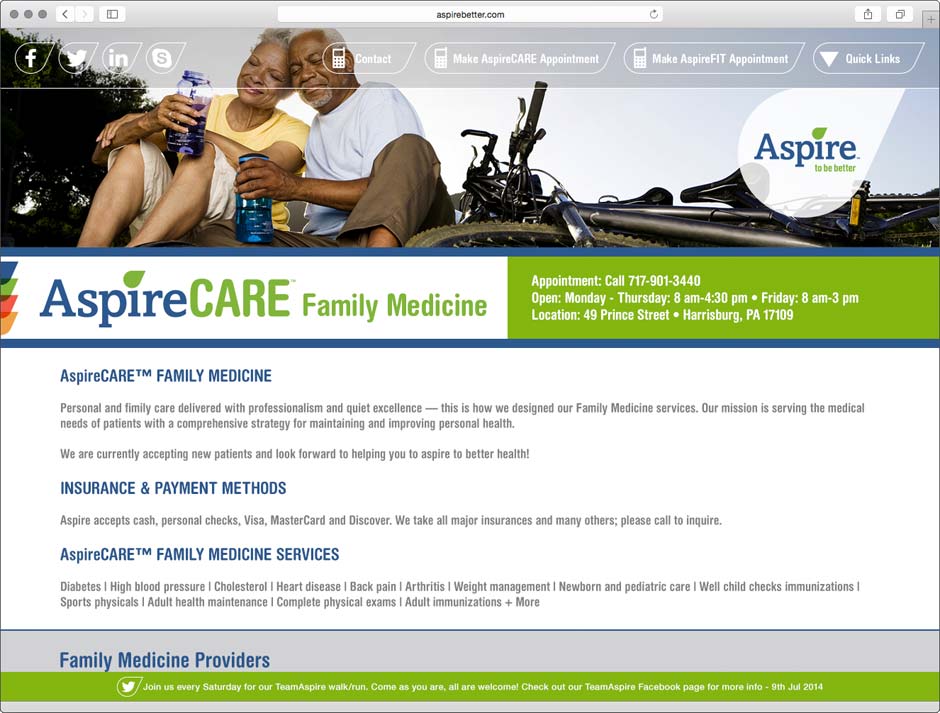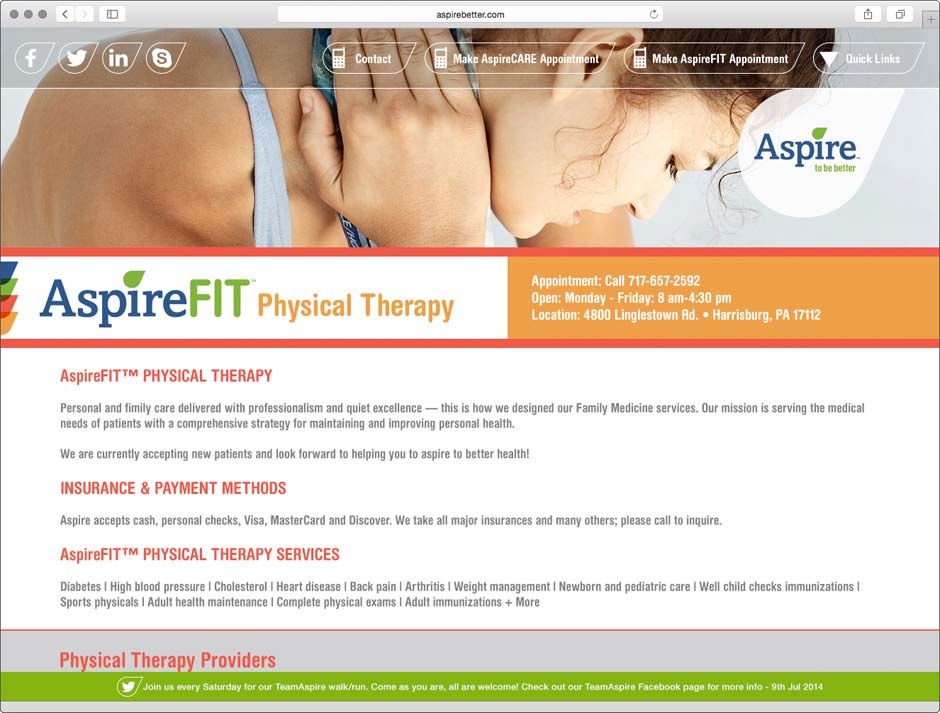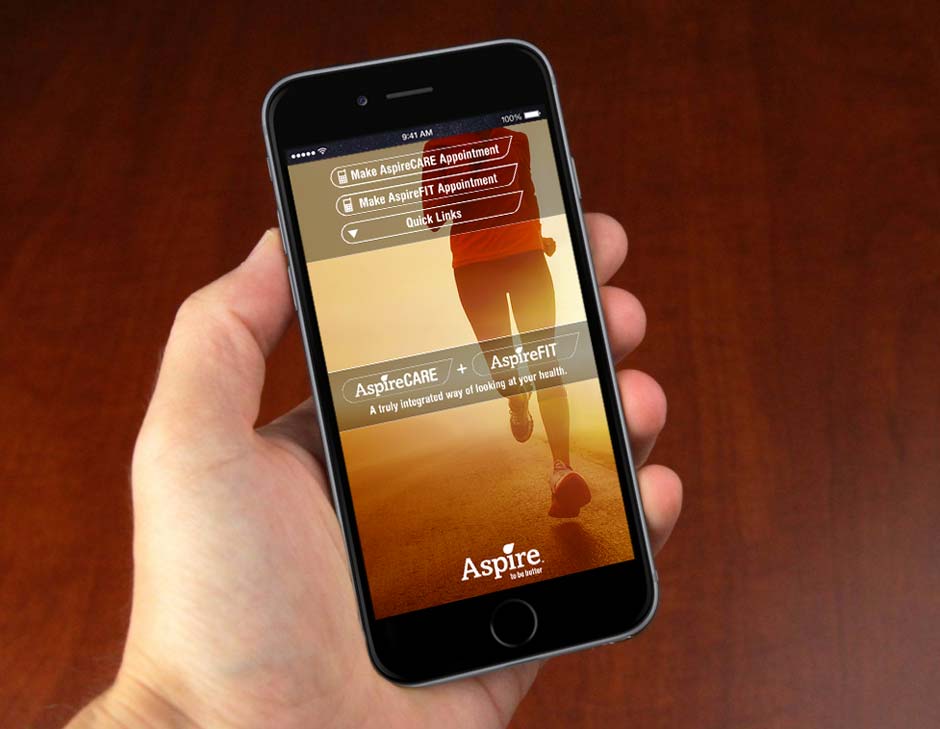 SOCIAL
Being the main social media gateway used by Aspire, Freefall brought the look and feel into alignment with the rest of the campaign. Beyond this we helped develop a new social strategy for the Aspire brand to follow.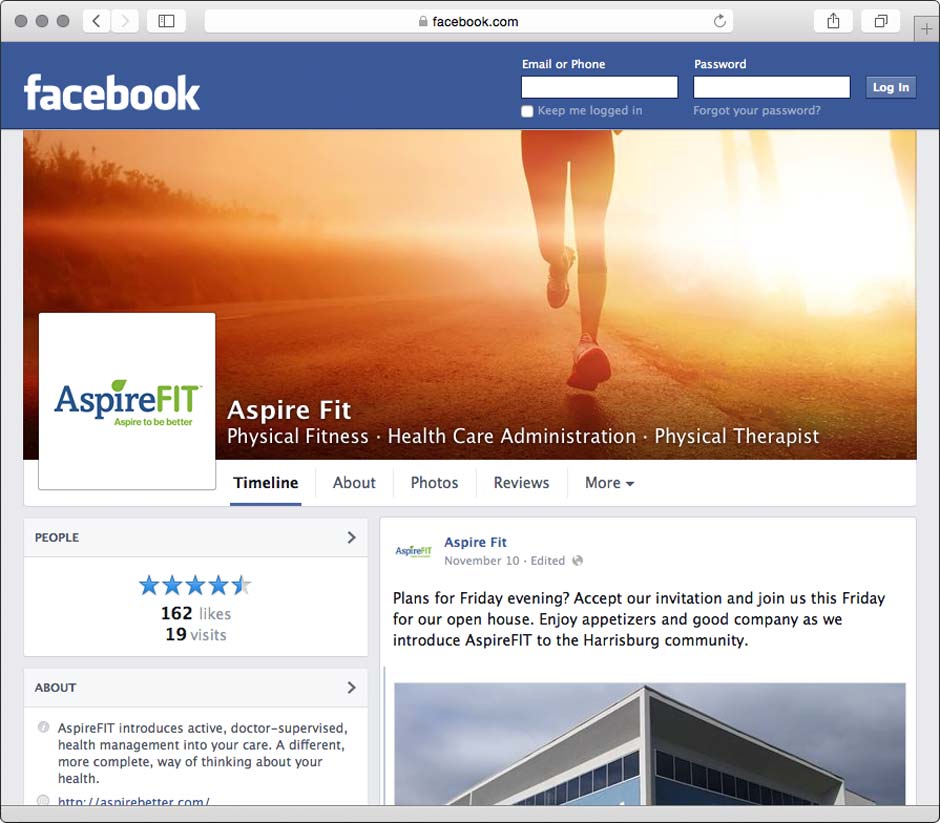 The social message Freefall implemented for Aspire follows the look and feel of the print campaign – simple health aspirations that relate to viewers and how they look at their current state of health. Being that the AspireFIT location was newly minted, these ads were aimed at those who might seek the help offered there.